The MaxDrv – Square Drive Series is an hydraulic torque wrench that can used in several configurations. The tool can be applied with a standard reaction arm or custom reaction fixtures, like an extended reaction arm.
We have also direct hex drives and some reaction fixtures available.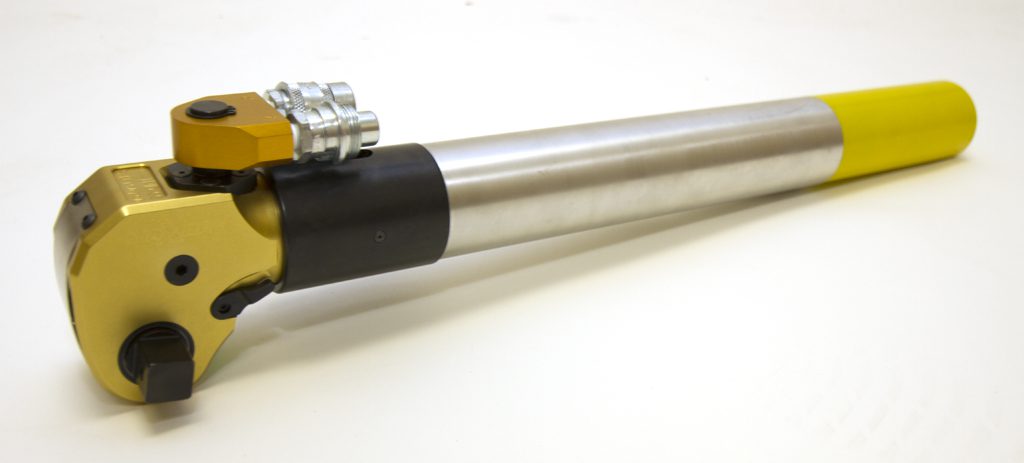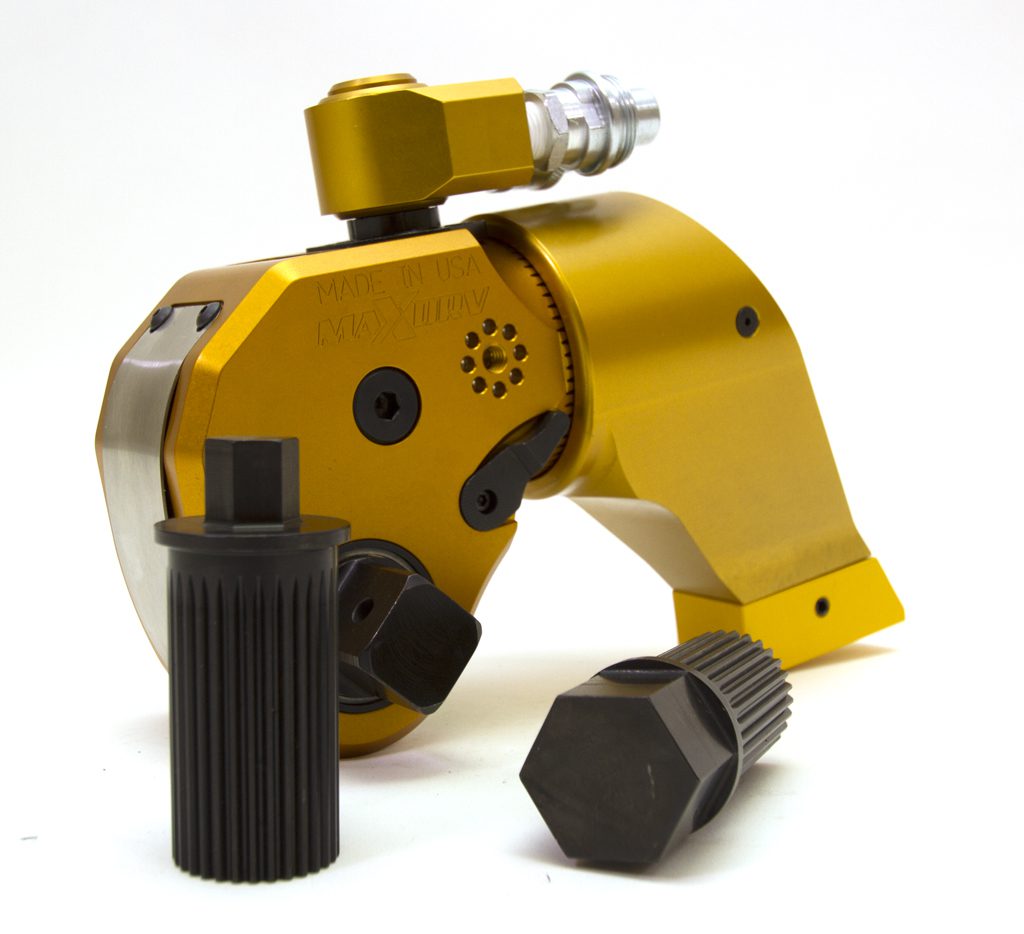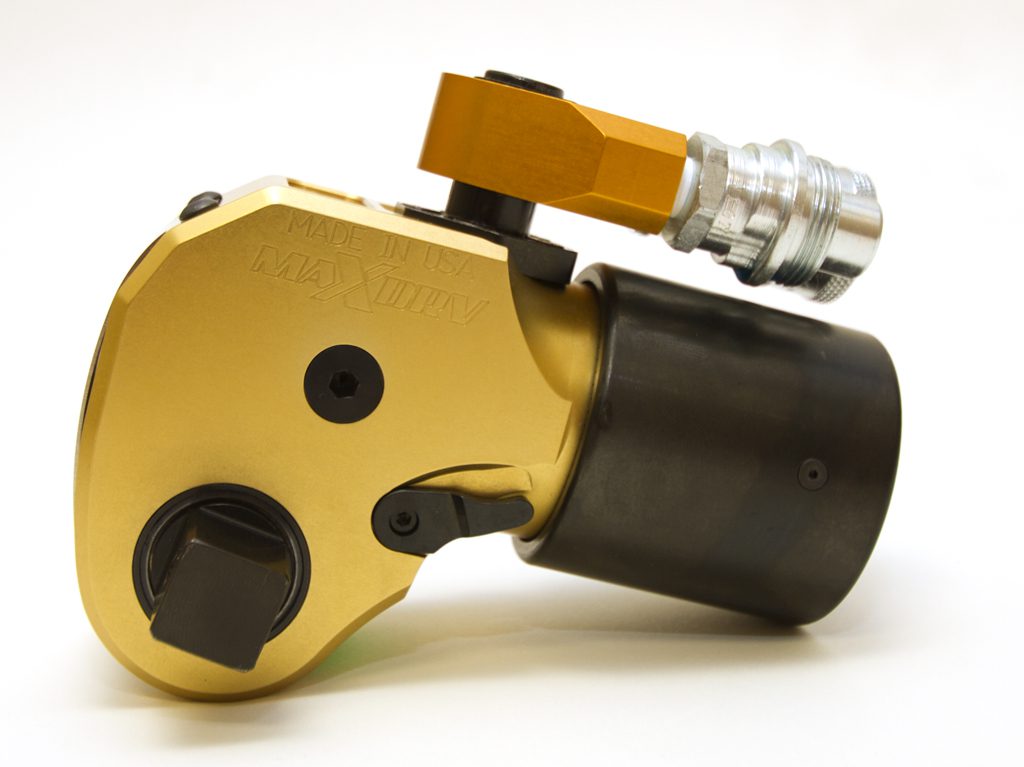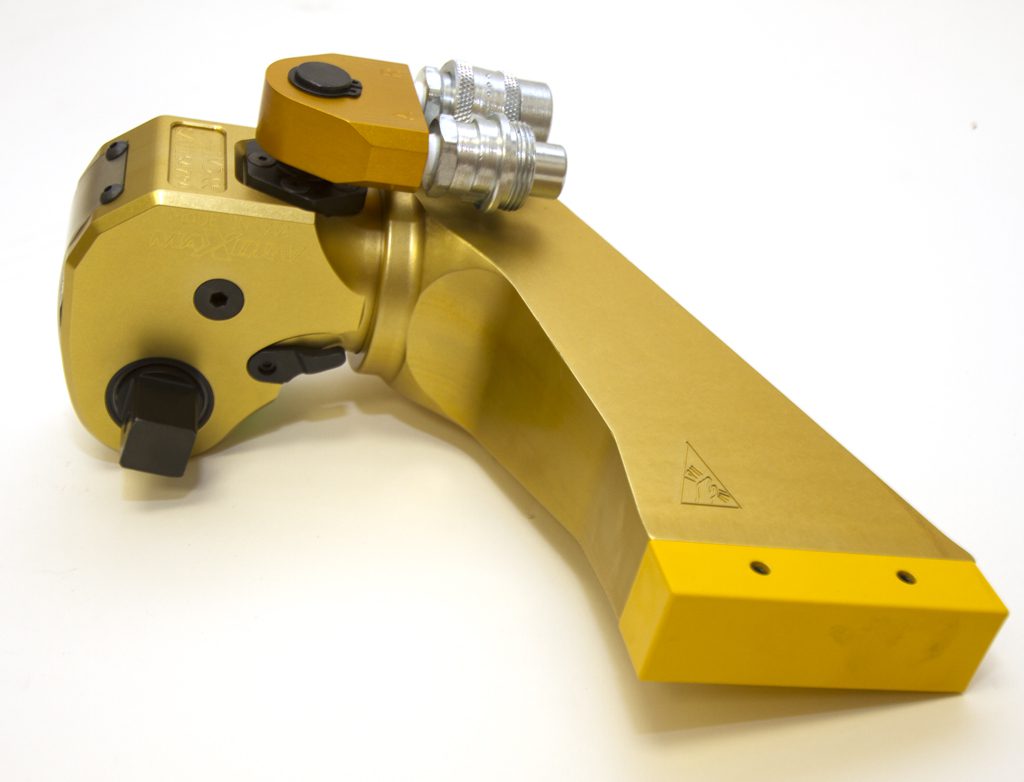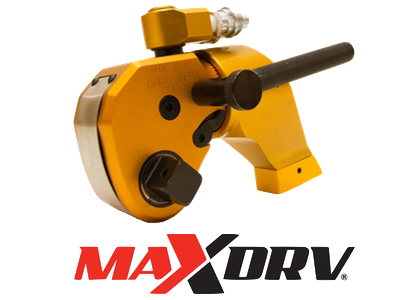 MaxDrv – Square Drive Torque Wrenches take on the toughest bolting jobs without missing a beat.
They feature a compact design, constructed of aluminum – titanium alloy and super high-strength steel alloy for increased strength and durability while minimizing the weight.
More information