Powerful and reliable when your job demands it. TorsionX offers a full line of torque pumps and associated equipment available for sale, for rent or lease along with full service options.
All power packs are 700 bar and are available in electric/hydraulic or pneumatic/hydraulic operation.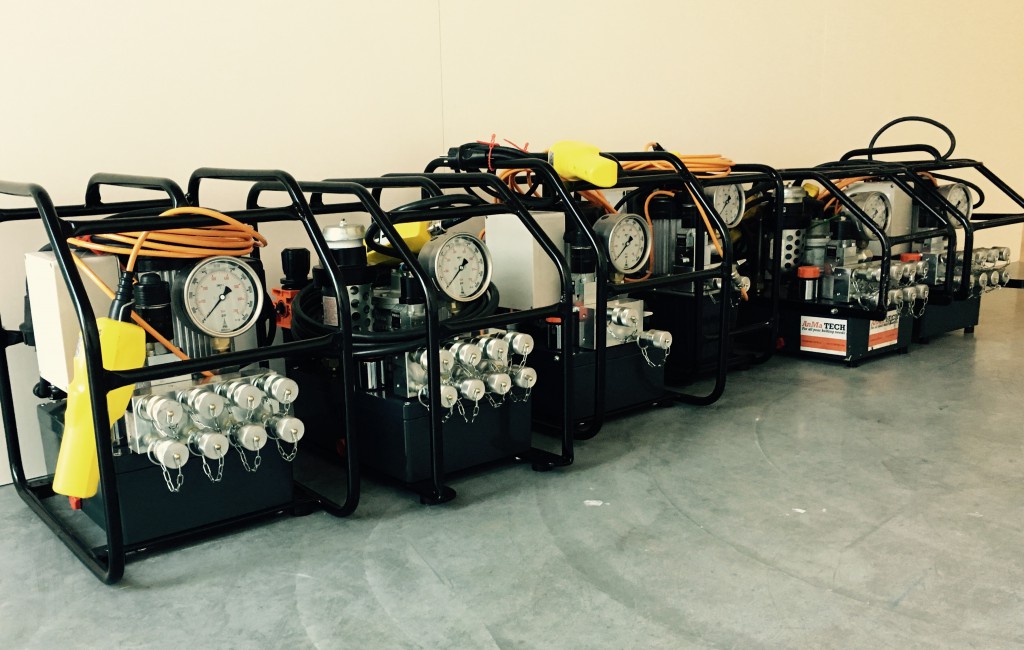 All pumps are available from stock, in various configurations. We also offer special options, for example a digital pressure gauge and different protective cages.